Commercial Kitchen Extraction Systems from Extraction Canopy
Our Commercial Kitchen Extraction Systems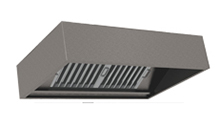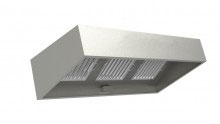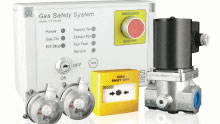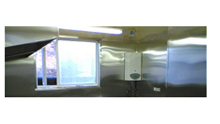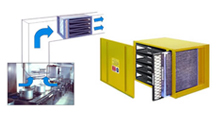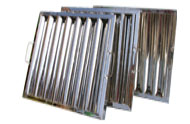 Commercial Kitchen Extraction Systems from Extraction Canopy
Extraction Canopy is a UK company based in the Cambridgeshire town of Peterborough.
We have established ourselves as a leading supplier of commercial kitchen extraction and ventilation systems.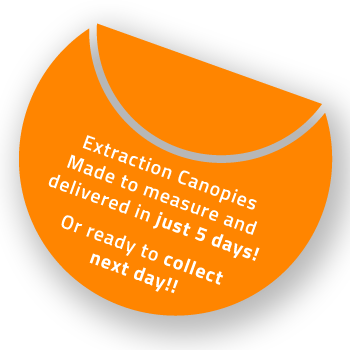 All of our products and services are offered nationwide. Our company has had previous experience in the supply of catering equipment, though since 2002 we have concentrated solely on offering commercial kitchen extraction systems, with the highest quality kitchen extraction canopies available at the lowest possible prices. Our canopies are made with 304/430 Grade Stainless Steel and include washable baffle filters, grease collection drawers and 50 mm condense channels, and are constructed in accordance with DW172 guidelines.
Why Does My Commercial Kitchen Need An Extractor Fan?
Safety
Extractor fans and kitchen ventilation equipment are necessary for both the safety of any commercial kitchen and the comfort of your staff and customers. Kitchen ventilation is a crucial part of your commercial kitchen design – as integral as your cooking or refrigeration equipment. An industrial extractor fan is not simply a way to improve your commercial kitchen's working environment; it is a necessity, as new kitchens that don't have adequate ventilation in their design risk being rejected by their local planning authority.
Compliance with health and safety regulations
As well as compliance to health and safety regulations, a properly maintained extraction system can save you money – if your kitchen experiences a fire and your ventilation system has not been maintained, your insurance company will contest any claim you make.
Protection from harmful gases
As well as keeping your commercial kitchen well-ventilated, ordering a quality industrial kitchen extractor fan from Extraction Canopy will serve a number of crucial health and safety functions, particularly protection from poisonous gases which commercial kitchens can produce, resulting from the combustion of gas. The Health and Safety Executive has particular concerns about carbon monoxide. Carbon monoxide can be lethal, and in busy kitchens the effects of drowsiness the gas creates is a huge risk. Poor kitchen extraction is also considered to be responsible for particles released during cooking that could trigger respiratory illnesses.
Commercial Kitchen Ventilation – Specialist Advice

One of the most common triggers of commercial kitchen fires is grease-filled air, which is always at risk of sudden combustion. Kitchens that do a lot of frying are particularly vulnerable, as is wok cooking where flames and flare-ups are integral to the style of cooking. Routine maintenance of commercial extractor fans is therefore crucial – with professional cleaning services recommended.
Consider that your kitchen extractor fan removes and collates grease and sits above your stove – neglecting to clean and maintain your kitchen ventilation system will make it the number one fire hazard in your kitchen, even more so for a larger, busier commercial kitchen.

Whether you are designing a new kitchen, revamping an old one or updating old commercial kitchen equipment, it's crucial you check the ventilation system meets the current requirements and best practice outlined by the British Standard and the Health & Safety Executive. For a safe, comfortable and healthy commercial kitchen, you need to invest in and maintain a quality kitchen ventilation system. Well-designed kitchen hoods, island canopies, extractor fans and ventilation systems will last for years in a commercial kitchen.
If you are seeking advice about your kitchen ventilation or are interested in any of the commercial extractor fans and products we specialise in, give us a call using the number below. We'll be happy to talk you through our services and give you the help and advice you need.
Extraction Canopy
Extraction Canopy Ltd
Unit 15, Tresham Road
Orton Southgate
Peterborough
PE2 6SG
Copyright Extraction Canopy LTD 2021