Replacement Kitchen Extraction Filters
All replacement filters from Extraction Canopy come in industry-standard sizes, though we can cater for those with alternative requirements. If you are replacing the filters in an existing commercial kitchen extraction system, it is not recommended to retrofit a different type of filter, as this can significantly reduce a ventilation system's efficiency. If you are looking to switch from using mesh filters to baffle filters or vice versa, you should update your entire commercial kitchen ventilation system.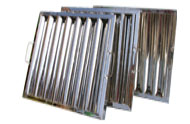 Stainless Steel Baffle Filters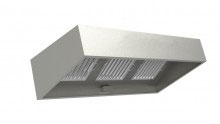 Replacement Kitchen Extraction Filters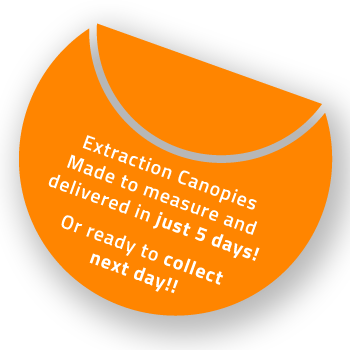 Extraction Canopy offer replacement filters both for our own ventilation systems and other industrial extractor fans.
Our stainless steel baffle filters use interlocking baffle walls to collect grease and other contaminants from the airstream, letting them run into a drip tray. They are easy to clean and durable and offer a more visually appealing look for establishments such as restaurants with kitchens on display.
Our galvanised mesh filters use a knitted wire mesh to collect grease, reducing grease buildup in industrial kitchen ducting without the need for a drip tray.
Extraction Canopy
Extraction Canopy Ltd
Unit 15, Tresham Road
Orton Southgate
Peterborough
PE2 6SG
Copyright Extraction Canopy LTD 2021