Ventilation System Servicing, Breakdowns and Cleaning
Grease, dirt and grime will accumulate in any commercial kitchen's extraction system, no matter how new or state-of-the-art the system is. Such build-up can often lead to a loss in your ventilation system's effectiveness, which in turn can negatively affect the working environment in a commercial kitchen, and in some cases cause it to fail to meet health and safety standards.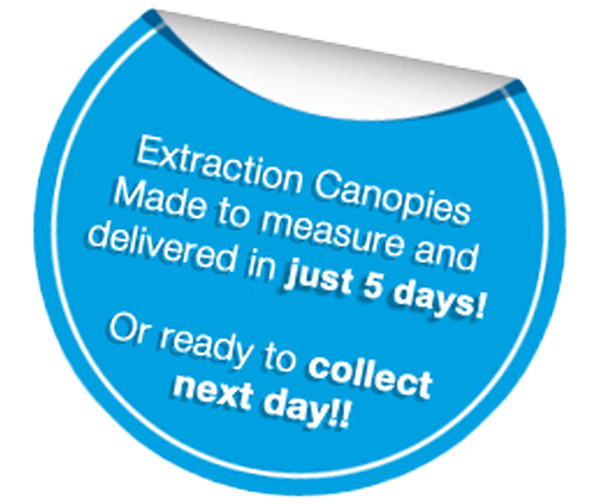 Luckily, Extraction Canopy's commercial kitchen ventilation experts can offer full servicing, maintenance and cleaning services for any extraction system, cooker hood, island canopy or other kitchen ventilation system we may have installed.
Our cleaning service includes:
A full site survey with a schematic drawing showing ducting layout;
Proposal of requirements to fully clean the system;
Duct cleaning with a full pre- and post-cleaning report;
Where required, an installation of access panels;
Setup and management of a cleaning schedule;
A report detailing present risks and the repairs and remedial action which needs to be taken to eliminate them;
A certificate of hygiene, which can be used as proof of the work carried out for legal and insurance reasons.
It is imperative that full cleans and risk assessments of commercial kitchen ventilation systems are carried out regularly. Failure to do so may result in insurance policies being voided or refused
Extraction Canopy
Extraction Canopy Ltd
Unit 15, Tresham Road
Orton Southgate
Peterborough
PE2 6SG