Stainless Steel Cladding
Manufactured from .9mm stainless steel
Jointed using chrome finish joining strips
Hygienic and easy to clean
Heat resistant – ideal surface behind cooking equipment and wet areas behind sinks, or use throughout your kitchen
White uPVC Cladding
A lighter, brighter alternative to stainless steel for use in all areas other than behind cooking equipment
Jointed using self-sealing joining strips
Outside corners capped and sealed
Hygienic and easy to clean
Wall Cladding
Extraction Canopy offers interior wall cladding for commercial kitchens, supplementing our kitchen extractor fans and ventilation systems by protecting your interior walls from germs, bacteria, grease-filled air and open flames.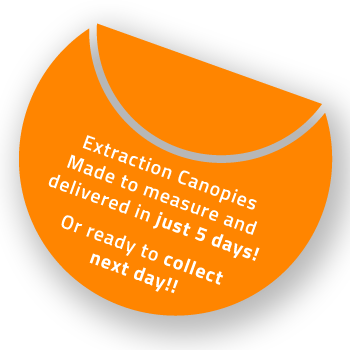 Interior wall cladding is the recommended form of wall protection, offering much greater protection than tiling or painting with far less propensity to deteriorate. Wall cladding has no grouting in which bacteria can thrive, and is easy to clean, with just a quick wipe down of the panels needed.
We provide top-quality stainless steel and uPVC interior cladding for commercial kitchens of any size.
Extraction Canopy
Extraction Canopy Ltd
Unit 15, Tresham Road
Orton Southgate
Peterborough
PE2 6SG
Copyright Extraction Canopy LTD 2021