Standard Canopies for Gas and Electrical Equipment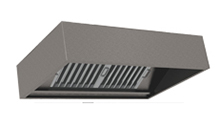 1000 mm x 1200 mm
Stainless Steel Extract Canopies Made to Measure
Square or Tapered Style Extract Hood.
Standard Manufactured from 430 Grade Stainless Steel.
Complete with Baffle Filters. Fully Welded Corners and Drip Tray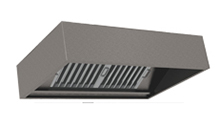 1200 mm x 1200 mm
Stainless Steel Extract Canopies Made to Measure
Square or Tapered Style Extract Hood.
Standard Manufactured from 430 Grade Stainless Steel.
Complete with Baffle Filters. Fully Welded Corners and Drip Tray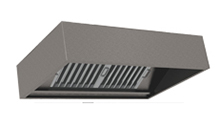 1400 mm x 1200 mm
Stainless Steel Extract Canopies Made to Measure
Square or Tapered Style Extract Hood.
Standard Manufactured from 430 Grade Stainless Steel.
Complete with Baffle Filters. Fully Welded Corners and Drip Tray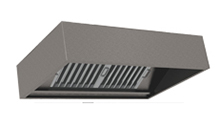 1500 mm x 1200 mm
Stainless Steel Extract Canopies Made to Measure
Square or Tapered Style Extract Hood.
Standard Manufactured from 430 Grade Stainless Steel.
Complete with Baffle Filters. Fully Welded Corners and Drip Tray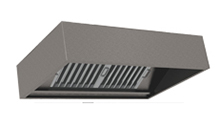 1800 mm x 1200mm
Stainless Steel Extract Canopies Made to Measure
Square or Tapered Style Extract Hood.
Standard Manufactured from 430 Grade Stainless Steel.
Complete with Baffle Filters. Fully Welded Corners and Drip Tray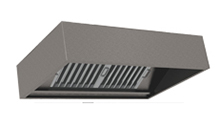 2000 mm x 1200 mm
Stainless Steel Extract Canopies Made to Measure
Square or Tapered Style Extract Hood.
Standard Manufactured from 430 Grade Stainless Steel.
Complete with Baffle Filters. Fully Welded Corners and Drip Tray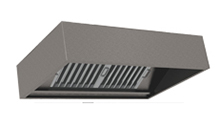 2200 mm x 1200 mm
Stainless Steel Extract Canopies Made to Measure
Square or Tapered Style Extract Hood.
Standard Manufactured from 430 Grade Stainless Steel.
Complete with Baffle Filters. Fully Welded Corners and Drip Tray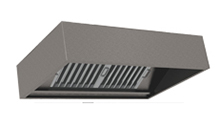 2400 mm x 1200 mm
Stainless Steel Extract Canopies Made to Measure
Square or Tapered Style Extract Hood.
Standard Manufactured from 430 Grade Stainless Steel.
Complete with Baffle Filters. Fully Welded Corners and Drip Tray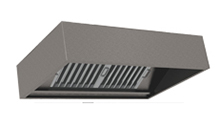 2600 mm x 1200 mm
Stainless Steel Extract Canopies Made to Measure
Square or Tapered Style Extract Hood.
Standard Manufactured from 430 Grade Stainless Steel.
Complete with Baffle Filters. Fully Welded Corners and Drip Tray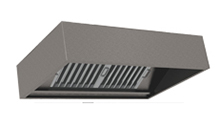 2800 mm x 1200 mm
Stainless Steel Extract Canopies Made to Measure
Square or Tapered Style Extract Hood.
Standard Manufactured from 430 Grade Stainless Steel.
Complete with Baffle Filters. Fully Welded Corners and Drip Tray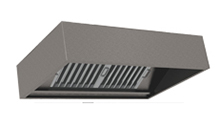 3000 mm x 1200 mm
Stainless Steel Extract Canopies Made to Measure
Square or Tapered Style Extract Hood.
Standard Manufactured from 430 Grade Stainless Steel.
Complete with Baffle Filters. Fully Welded Corners and Drip Tray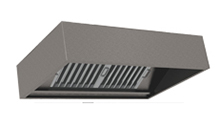 4000 mm x 1200 mm
Stainless Steel Extract Canopies Made to Measure
Square or Tapered Style Extract Hood.
Standard Manufactured from 430 Grade Stainless Steel.
Complete with Baffle Filters. Fully Welded Corners and Drip Tray
The square and tapered wall canopies listed below are suitable for kitchens making use of gas and electrical equipment. Gas equipment is likely to produce smoke and grease-filled air alongside the vapour created with the use of electrical equipment, and a canopy around 1200mm deep is the perfect size to extract this from the atmosphere of your kitchen.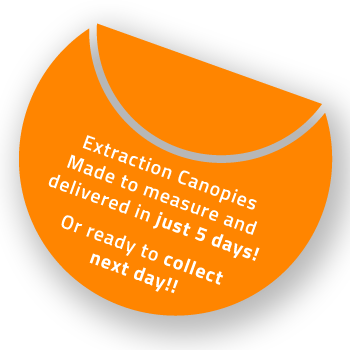 If your commercial kitchen uses other kinds of equipment, or doesn't use gas cooking equipment, see our standard canopies for electrical equipment only or our canopies suitable for gas, electric and combination or steaming ovens.
All industrial extractor fans, cooker hoods, island fans and other kitchen ventilation equipment from Extraction Canopy is made from robust 430 grade stainless steel and come with stainless steel baffle filters and drip trays. We are able to provide ready-made canopies that simply need installing over your cooking equipment, or can work with you to create made-to-measure systems.

Extraction Canopy
Extraction Canopy Ltd
Unit 15, Tresham Road
Orton Southgate
Peterborough
PE2 6SG
Copyright Extraction Canopy LTD 2021