Suitable for Standard Equipment EG: 6 Burner cooker-Gas Fryers

 Length of Canopy = (equipment length + 600 mm)

2500 mm Wide x 500 mm High

Each piece of equipment to have overall depth of 800 mm front to back

 Canopy Options

2500 mm x 2400 mm x 500 mm

2500 mm x 2700 mm x 500 mm

2500 mm x 3000 mm x 500 mm

2500 mm x 3300 mm x 500 mm

2500 mm x 3600 mm x 500 mm
Suitable for Combination Oven and Steamer on 1 side

Length of Canopy = (equipment length + 600 mm)

2800 mm Wide x 500 mm High

Each piece of equipment to have overall depth of 1000 mm front to back

 Canopy Options

2800 mm x 2400 mm x 500 mm

2800 mm x 2700 mm x 500 mm

2800 mm x 3000 mm x 500 mm

2800 mm x 3300 mm x 500 mm

2800 mm x 3600 mm x 500 mm
 Suitable for Combination Ovens and Steamers on both sides

Length of Canopy = (equipment length + 600 mm)

3100 mm Wide x 500 mm High

Each piece of equipment to have overall depth of 800 mm front to back

3100 mm x 2400 mm x 500 mm

3100 mm x 2700 mm x 500 mm

3100 mm x 3000 mm x 500 mm

3100 mm x 3300 mm x 500 mm

3100 mm x 3600 mm x 500 mm
Commercial Kitchen Island Canopies
An island canopy is a large ventilation system designed to cover a number of different pieces of kitchen equipment. Extraction Canopy can provide bespoke island canopies suitable for all kinds of commercial kitchens – a more powerful system is available which can cover up to six ovens, fryers or gas cookers, while kitchens using a combination oven and steamer on one side of their setup can have a less powerful system installed.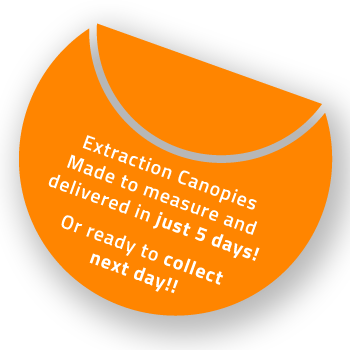 Commercial Kitchen Island Canopies
For more information on island canopies from Extraction Canopy, simply call the listed or send an email to to info@extractioncanopy.co.uk or fill in the enquiry form on our contact page.
Extraction Canopy
Extraction Canopy Ltd
Unit 15, Tresham Road
Orton Southgate
Peterborough
PE2 6SG
Copyright Extraction Canopy LTD 2021