Ductless Re-Circulating Kitchen Extraction Canopies
In some cases, it may not be possible to install a commercial kitchen ventilation system which exits the building. But fear not – Extraction Canopy are able to install re-circulating kitchen canopies which filter and recycle contaminated air before returning it into the kitchen environment.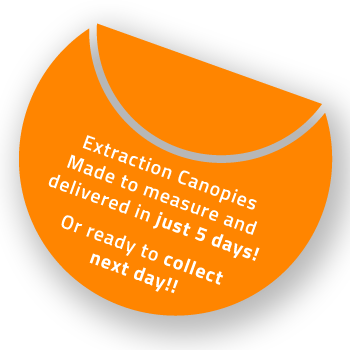 All of our recirculating canopies are manufactured from grade 430 stainless steel and come with removable, washable stainless steel baffle filters and a fan speed control, allowing you to regulate the amount of air being filtered.
A recirculating kitchen canopy is only suitable for commercial kitchens making light to medium use of electrical catering equipment. If your commercial kitchen is unable to have a ventilation system which exits air from the building and makes use of heavy-duty catering equipment, call the number at the top of the page, send an email to info@extractioncanopy.co.uk, or fill in the enquiry form on our contact page and one of our kitchen ventilation experts may be able to help.
Extraction Canopy
Extraction Canopy Ltd
Unit 15, Tresham Road
Orton Southgate
Peterborough
PE2 6SG
Copyright Extraction Canopy LTD 2021